BOTANICAL MOIST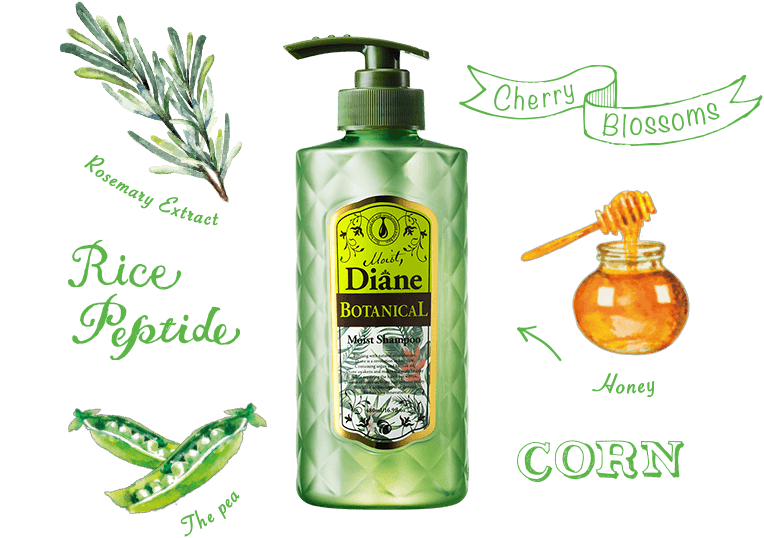 Cherry blossoms, pea, seaweed and rice.
Plant that represent
4 seasons in Japan
supplies plenty of nutrients to our body.
Nourish your scalp and hair using the power of nature's wonders.




Eisenia arborea extract *2

Corn
zein extract *3

Honey *4

Cherry blossoms extract *5

Aphanothece sacrum
extract *6

Rice peptide *7
*1 Argan oil polyglyceryl-6 esters (cleansing agent for shampoo) *2 Einsenia arborea extract (hydrating agent) *3 Zein (hydrating agent)
*4 Honey (hydrating agent) *5 Prunus lannesiana flower extract (hydrating agent) *6 Aphanothece sacrum exopolysaccharides (hydrating agent) *7 Cetearamidoethyl diethonium hydrolyzed rice protein (hydrating agent)

DAMAGE REPAIRING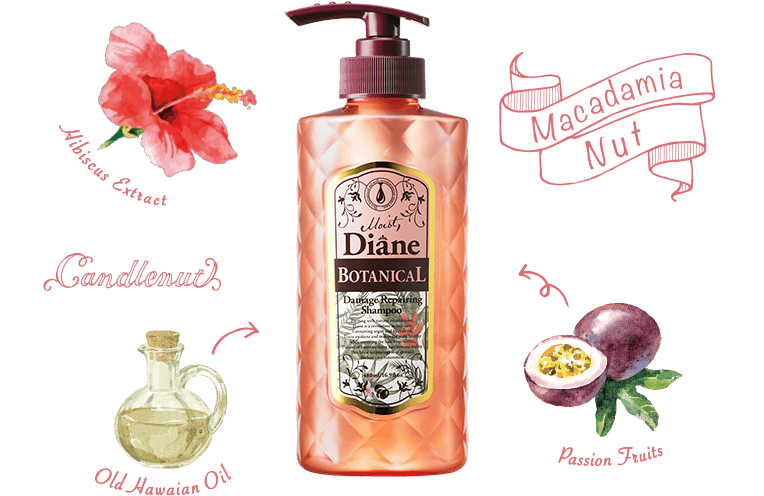 Ancient Hawaiian beauty oils,
kukui nut oil and macadamia nut oil.
Hydrate, repair and restructure heat damaged hair
with the natural goodness and purity of nature's gift.




Ancient Hawaiian oils *8

Hibiscus extract *9

Guava extract *10

Passion fruit
extract *11

Dragon fruit
extract *12
*1 Argan oil polyglyceryl-6 esters (cleansing agent for shampoo) *8 Macadamia seed oil / kukui nut oil (hydrating agent)
*9 Hibiscus flower extract (hydrating agent) *10 Guava extract (hydrating agent)
*11 Passiflora edulis extract (hydrating agent) *12 Hylocereus undatus extract (hydrating agent)