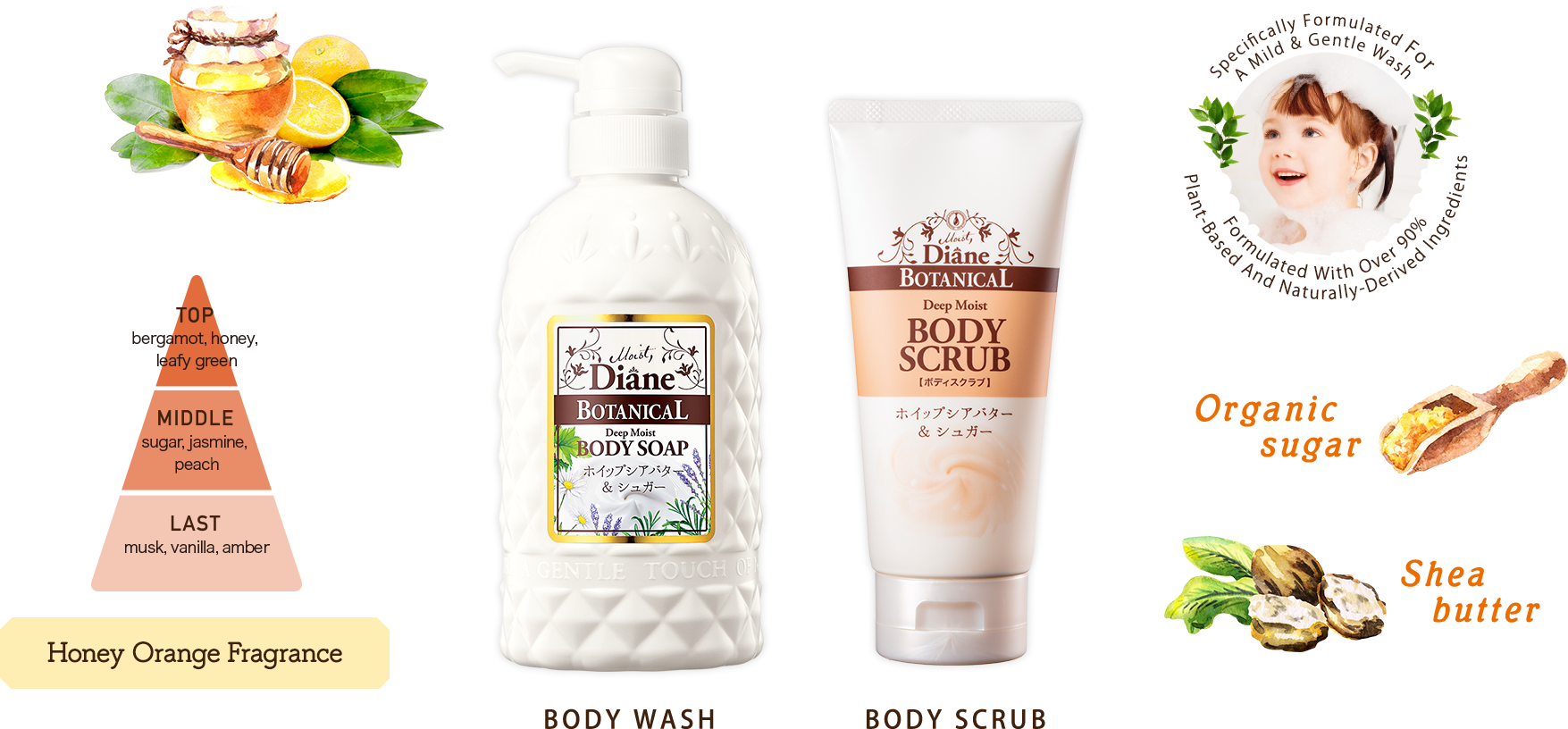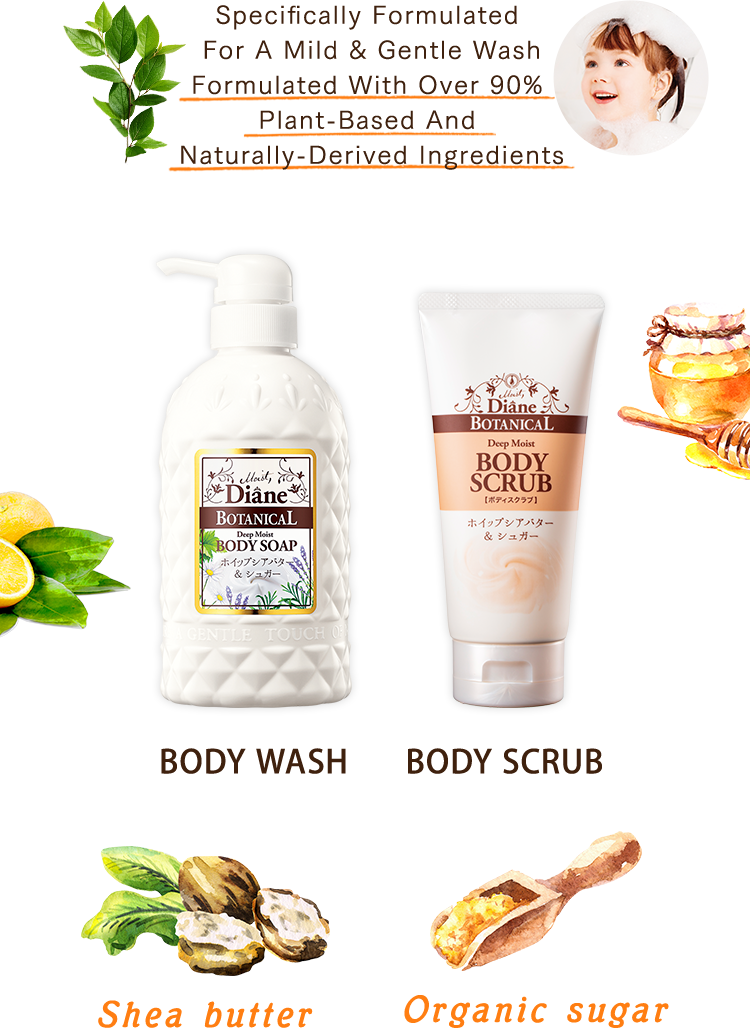 *whipped shea butter (moisturizer ingredient): a mixture of whipped shea butter and essential oils


A Light, Pearly & Fluffy Lather Gently Cleanses Your Body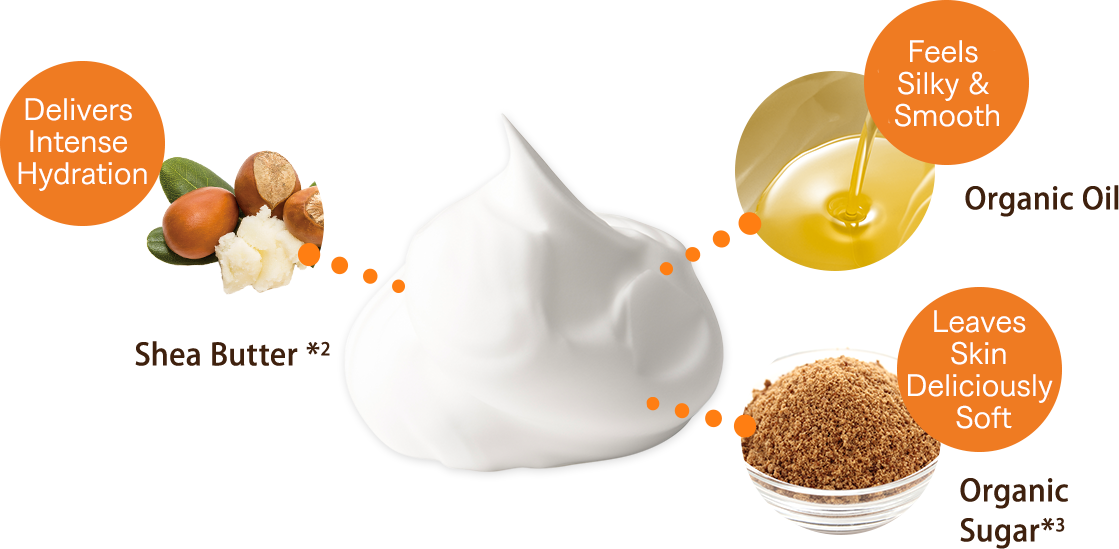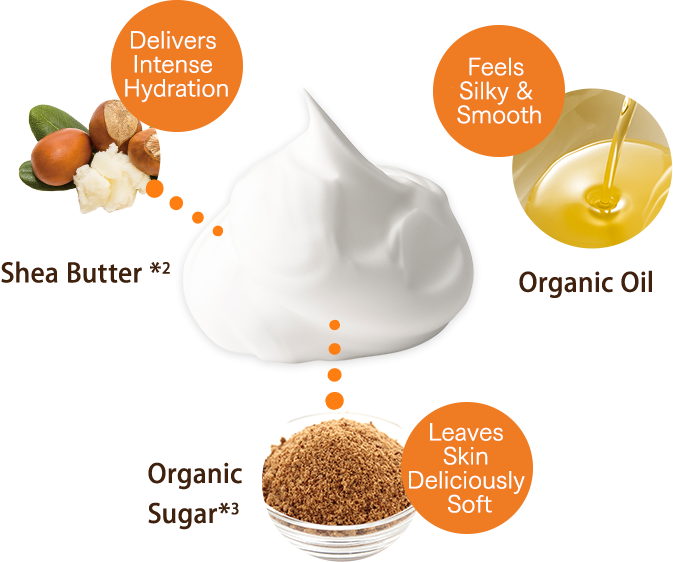 *1 whipped shea butter (moisturizer ingredient): a mixture of whipped shea butter and essential oils
*2 shea butter (moisturizer ingredient)*3 black strap powder (moisturizer ingredient)

Gently Exfoliates Dull Skin And Impurities
A delicate cream scrub formulated with natural exfoliants.
Made also with organic sugar crystals to provide nourishing moisturization while deep cleaning clogged pores.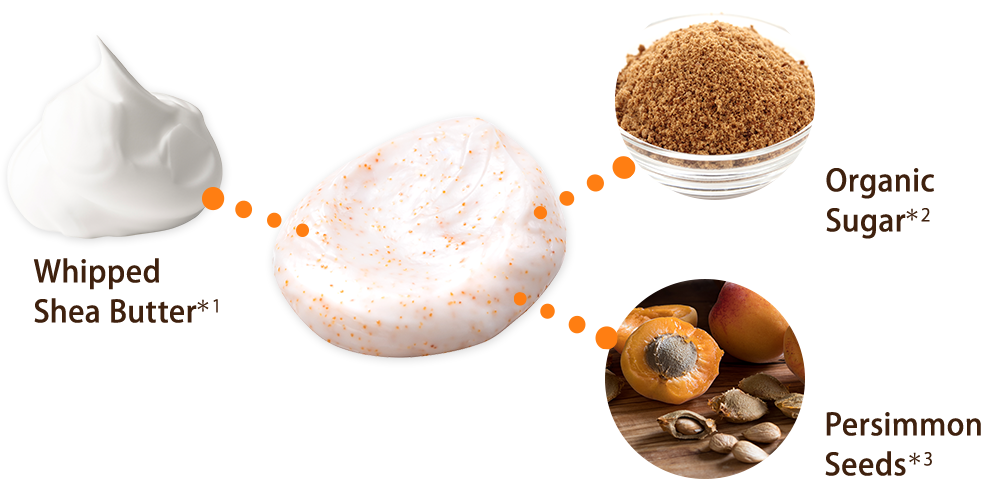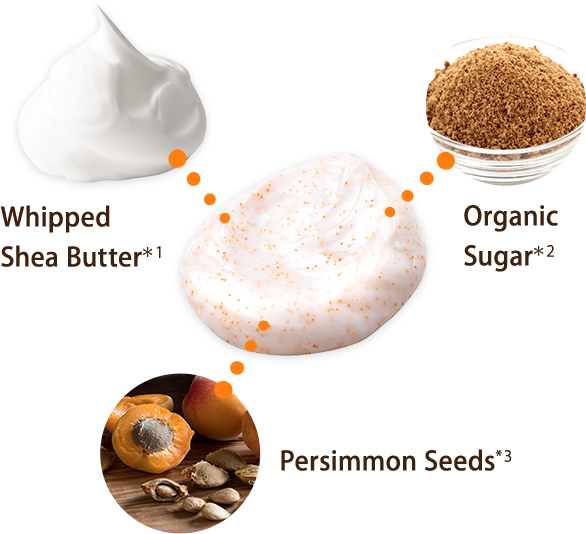 *1 whipped shea butter (moisturizer): made from a blend of shea butter and botanical properties *2 brown sugar (moisturizer) *3 persimmon seed (cleanser)

Extra Mild Olive Cleansing Oil Formula
Made with exquisite olives from Tuscan region in Italy, this mild natural cleanser gives your hair and scalp a gentle wash without irritating your hands.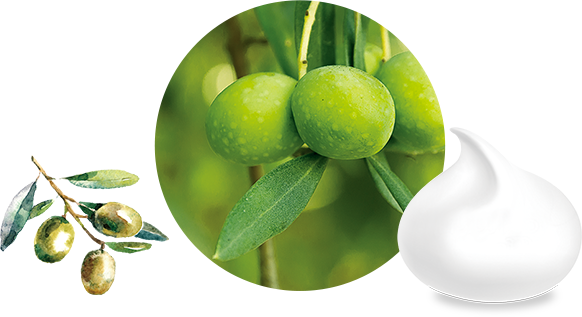 *sodium PEG-7 olive oil carboxylate (cleansing agent) / only for shampoo

Sulfate

(e.g. sodium laureth sulfate)

Paraben

Petroleum-based
surfactant

Synthetic dye

Mineral oil

Ethanol

Animal-derived ingredients

(with the exception of honey and microbial-derived ingredients)